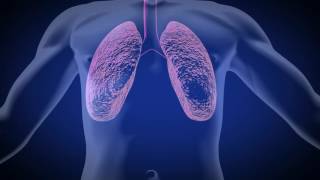 What is Alpha 1 - A short film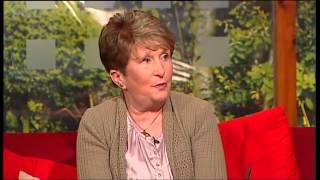 Alpha-1 Featured on Ireland AM Morning TV Show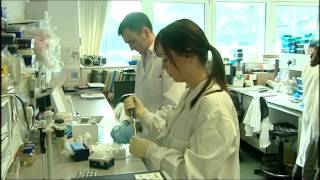 Alpha-1 Research Study Featured on TV3 News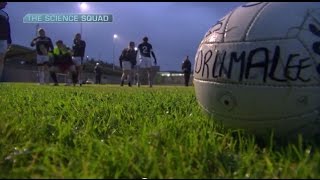 Special RTE Report on Alpha-1 and COPD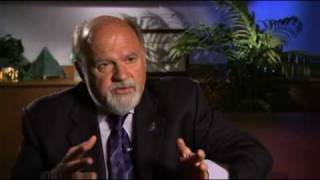 US health series special on Alpha-1
What is Alpha 1 - A short film

Commissioned by the Alpha One Foundation in collaboration with COPD Support Ireland and funded by the Health Research Board, this educational film describes the genetic condition alpha-1 antitrypsin deficiency (Alpha-1 for short). People born with Alpha-1 do not produce enough alpha-1 antitrypsin, an important protein which protects the lungs. They therefore have increased risk for the lung disease chronic obstructive pulmonary disease (COPD). 1 in 25 Irish people carry the defective gene that causes Alpha-1.

Alpha-1 Featured on Ireland AM Morning TV Show

Alpha-1 patient Josephine McGuirk and Professor Gerry McElvaney were guests on national station TV3's morning show Ireland:AM on February 3rd, 2011.  This was an excellent discussion about Alpha-1 and the importance of participating in clinical trials.  Well done to Josephine for doing such an excellent interview on live TV.

Alpha-1 Research Study Featured on TV3 News

Researchers from the Alpha One Foundation, the Royal College of Surgeons in Ireland and Harvard University have made a major breakthrough in identifying people who have an increased risk of developing COPD (chronic obstructive pulmonary disease) due to a combination of 1 copy of the Z Alpha-1 gene (known as MZ carriers) and exposure to cigarette smoke.  250 individuals from 51 Irish families took part in the research study over 7 years which set out to determine the risk of COPD for people who carry one normal and abnormal Alpha-1 gene. This piece has featured in a variety of local and national newspapers (for example Irish Times, Irish Independent, and Irish Examiner), radio stations around the country, and was featured on a segment on TV3 news on February 11th 2014.

Special RTE Report on Alpha-1 and COPD

The Science Squad featured a special report on Alpha-1 and COPD on RTE1 on December 1st, 2014. The show visited the Alpha One Foundation in RCSI Beaumont Hospital to highlight the high prevalence of Alpha-1 in Ireland and how it can lead to serious lung problems in affected individuals.  It featured an interview with Professor McElvaney who is an Alpha-1 specialist as well as 2 inspirational Alpha-1 patient stories from Stephen Smith and Josephine McGuirk.  A huge thank you to Stephen and Josephine for sharing their stories and bringing Alpha-1 to such a large nationwide audience.

US health series special on Alpha-1

Alpha-1 was featured in a US health and wellness series 'Health Body Healthy Mind' in 2013. This episode which explores the cause, symptoms and treatment of Alpha-1 also features interviews with Alpha-1 patients in the US including John Walsh, CEO of the US Alpha-1 Foundation and his twin brother Fred.
>